Working with us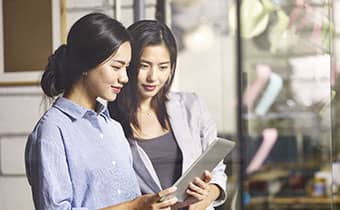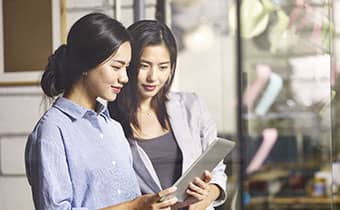 Since launching its business operation in April 2009, Hanwha Life Vietnam has consistently achieved excellent results over the plan. This success is due to the efforts of a dynamic team of professionals, with a work environment that fosters teamwork in which each individual commits himself to the common goal.
Together we achieve more through the philosophy CHALLENGE, DEDICATION and INTEGRITY
CHALLENGE
We believe in challenging the status quo in the pursuit of excellence through change and innovation
DEDICATION
We are dedicated to our company, customers, and one another to achieve a greater goal
INTEGRITY
We believe in acting with integrity in everything we do, as individuals and employees
Open your career path with Hanwha Life Vietnam
With the aim to develop a high quality sales force who works with a professional ethics and high quality services to customers, and in compliance with Hanwha Life's philosophy « Trust - Respect - Innovation », company (hereby called HLV) stipulates a nationwide-consitent standard in terms of recruitment procedure as follows

Recruitment criteria:
Age: 18-60
Residential status: permanent resident certification or long-term resident form (KT3) at those locations where HLV is recruiting
Basic education: candidates must be a high-school graduate.
Experiences in sales and/or marketing, consulting, sales managment is preferred.

Attitude and characteristics:
Positive attitude: has long-term and specific ; challenges acceptance ; demonstrates positive thinking; willing to provide best services to customers
Ambitious to succeed: has strong interest and desires in career achivement ; self-disciplined with a scheduled working habits, and be proactive
Persistence: able to adapt to all cirrcumstances; willing to take the challenges
Mature personality: be reliable and always keeps committments; has a judgeable mind and able to make appropriate reaction and decision ; willing to support others.
Sociable mobility: able to make a first good impression and a coherent presentation ; be courteous, friendly and easygoing

Recruting processes:
Approaching: Contact and arrange an appoitment to introduce life insurance career.
Screening and selecting those who are met minimum recruitment criteria set-forth by HLV (above-mentioned) => advice them to join the career seminar.
Interviewing those who have strong interest & able to succeed in FC career as well as ready to attend BFC course
Training: the qualified candidates will be invited to participate a 5-day course to learn the basic knowledge of life insurance and HLV's products.
Licensing: Trainees who have been successful in 5 days training and exams will gain the license to sell HLV's products.
Talent is our most important asset
Hanwha Life Vietnam commits to develop the professional through training. Our compensation & benefit is competitive and deserved award to individual's contribution.
There are career opportunities within Hanwha Life. Take a look at our job openings; even if there is no current vacancy that suits your preference or qualifications, we encourage you to drop in your resume at our Databank for our future reference.
Candidate Selection Process:

Step 1: Receiving and Screening Resume
Step 2: Interview with Direct Manager
Step 3: Interview with HR
Step 4: The staff will contact the appropriate candidates and send thank you letter to the candidates are not appropriate
SALES DEVELOPMENT MANAGER
Submited date: 17/03/2020
|
Job Description
Building up agency force in sales area to expand insurance market share in order to achieve company target 
Conducting UM,DM workshop to improve management skills of leaders, Conducting  Improvement, Motivation Talk to motivate agents more proactive 
Meeting with UM, DM Agency force to notify memos guideline of company and get feedback from agency force and then report to RSD and coordinate relevant department to find out the best solution 
Participating with local DM, UM in planning sale target and allocate to each regions. Submitting sales planning to RSD and reviewing and modifying planning by month in order to achieve submitted sales target 
Concluding and solving problem , issues of agency force comply with company guideline 
Going on rotation, managing and supervising DM in regions of sales area.
Submitting contest proposals for each provinces to RSD, submitting schedule of training programs and Leaders Workshop for all regions and coordinate with relevant department to carry out
Interviewing potential candidates for DM, UM , interviewing potential candidates for agents of existing branch office and new branch office to make sure candidates to be qualified
Problem Solving:

Managing and supporting directly agency force in sale and recruitment
Risky transportation in moving around city for sale seminar without car
Sometimes being unable to be in branch offices in time in order to solve the arising problems immediately

Job Requirements

Qualification

BA in management is priority
University Degree, English, personal computer skills
Over 30 year olds
Sales experience as least 05 years in this industry
Knowledge about consumer good market
To be ready work under high working pressure 
Skills
Leadership skills
Management skills
Interpersonal skills, selling skills
Training skills, presentation skills, communication skills, negotiation skills and motivation skills
CUSTOMER SERVICES STAFF
Submited date: 17/03/2020
|
Job Description
Warmly receiving/welcoming customers either in direct contact or via telephone.
Providing high quality services to customers by receiving and responding their inquiries skillfully and professionally.
Providing operations services (receiving insurance proposals, collecting premiums, data registration, carrying out policy services…) promptly, effectively and within agreed services standard.
Cooperating with Operations Team in Head Office to implement all operations processes efficiently and effectively to provide end policy services to external customers as guided in Operations Manual and other documents updated from time to time.
Job Requirements
Good clerical work experience.
Good customer services experience
Demonstrate accuracy and thoroughness. Work in an organized manner.
Proficient in MS Office.
English: fluent in communicating.
Effective communication skills: writing, speaking and listening.
Ability and willingness to learn and adapt to the company working environment.
Ability to contribute to a productive work environment: positive, team-oriented, customer-oriented.