Working with us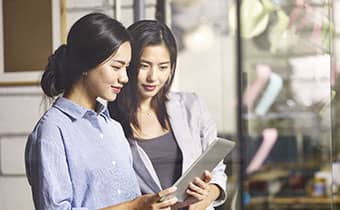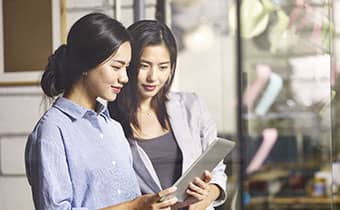 Since launching its business operation in April 2009, Hanwha Life Vietnam has consistently achieved excellent results over the plan. This success is due to the efforts of a dynamic team of professionals, with a work environment that fosters teamwork in which each individual commits himself to the common goal.
Together we achieve more through the philosophy CHALLENGE, DEDICATION and INTEGRITY
CHALLENGE
We believe in challenging the status quo in the pursuit of excellence through change and innovation
DEDICATION
We are dedicated to our company, customers, and one another to achieve a greater goal
INTEGRITY
We believe in acting with integrity in everything we do, as individuals and employees
Open your career path with Hanwha Life Vietnam
With the aim to develop a high quality sales force who works with a professional ethics and high quality services to customers, and in compliance with Hanwha Life's philosophy « Trust - Respect - Innovation », company (hereby called HLV) stipulates a nationwide-consitent standard in terms of recruitment procedure as follows

Recruitment criteria:
Age: 18-60
Residential status: permanent resident certification or long-term resident form (KT3) at those locations where HLV is recruiting
Basic education: candidates must be a high-school graduate.
Experiences in sales and/or marketing, consulting, sales managment is preferred.

Attitude and characteristics:
Positive attitude: has long-term and specific ; challenges acceptance ; demonstrates positive thinking; willing to provide best services to customers
Ambitious to succeed: has strong interest and desires in career achivement ; self-disciplined with a scheduled working habits, and be proactive
Persistence: able to adapt to all cirrcumstances; willing to take the challenges
Mature personality: be reliable and always keeps committments; has a judgeable mind and able to make appropriate reaction and decision ; willing to support others.
Sociable mobility: able to make a first good impression and a coherent presentation ; be courteous, friendly and easygoing

Recruting processes:
Approaching: Contact and arrange an appoitment to introduce life insurance career.
Screening and selecting those who are met minimum recruitment criteria set-forth by HLV (above-mentioned) => advice them to join the career seminar.
Interviewing those who have strong interest & able to succeed in FC career as well as ready to attend BFC course
Training: the qualified candidates will be invited to participate a 5-day course to learn the basic knowledge of life insurance and HLV's products.
Licensing: Trainees who have been successful in 5 days training and exams will gain the license to sell HLV's products.
Talent is our most important asset
Hanwha Life Vietnam commits to develop the professional through training. Our compensation & benefit is competitive and deserved award to individual's contribution.
There are career opportunities within Hanwha Life. Take a look at our job openings; even if there is no current vacancy that suits your preference or qualifications, we encourage you to drop in your resume at our Databank for our future reference.
Documents to be submitted:

Candidate Selection Process:

Step 1: Receiving and Screening Resume
Step 2: Interview with Direct Manager
Step 3: Interview with HR
Step 4: The staff will contact the appropriate candidates and send thank you letter to the candidates are not appropriate
UNDERWRITER
Submited date: 05/10/2018
|
Working at: Ho Chi Minh
Job Description
Ensure that all new business is underwritten promptly and effectively within agreed service standards and in accordance with the company underwriting policy
Ensure that clear and timely communication is made to the sales force in relation to underwriting of new business (both issued and un-issued).
Review of individual claims as and when required.
Establish sound relationship and maintain good contact with medical providers, reinsurer and underwriting people in the industry.
Maintain accurate records relating to work processed as well as work in progress.
Work closely with other members in a team based environment.
Perform in a pleasant, professional demeanor, treat coworker with courtesy and respect, acting in a trustworthy manner.
Actively contribute to make continuous improvement in work processes to increase service quality, decrease paperwork & turn-around time.
Qualification
University graduate. Qualified medical doctor.
Proficient in MS Office
Positive attitude
Effective communication skills
Good at organizing skills