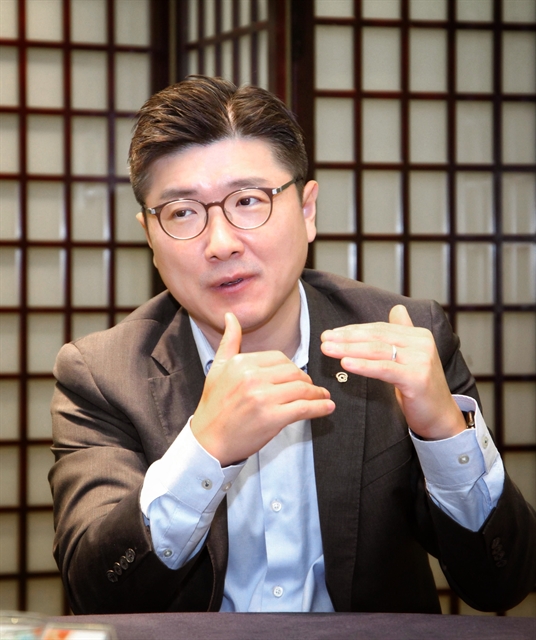 Hanwha Life Vietnam, a life insurance company from South Korea, has achieved impressive growth since it entered the Vietnamese market in 2009.
Last year was filled with challenges caused by the Covid-19 pandemic, but business remained steady for Hanwha Life Vietnam, which managed to sustain growth. Its CEO, Im Dong Jun, speaks about his plans to accomplish the targets set for 2021.
You have taken up the CEO position amid the Covid-19 outbreak. How did Covid-19 impact the first year of your term here?
I was appointed CEO of Hanwha Life Vietnam earlier last year and thought that it would be an honour to serve customers and contribute to the growth of our company and the industry in Việt Nam.
Regarding the impact of Covid-19, in certain ways, of course, this might be a difficult time in our market but I don't see it that way. This is an opportunity for life insurance companies to increase their customers' awareness of life insurance products and services and this is the right time to go further to customers with our services. This is especially important for a young insurance market like Việt Nam where the proportion of people having insurance is still low at only around 10.5 per cent.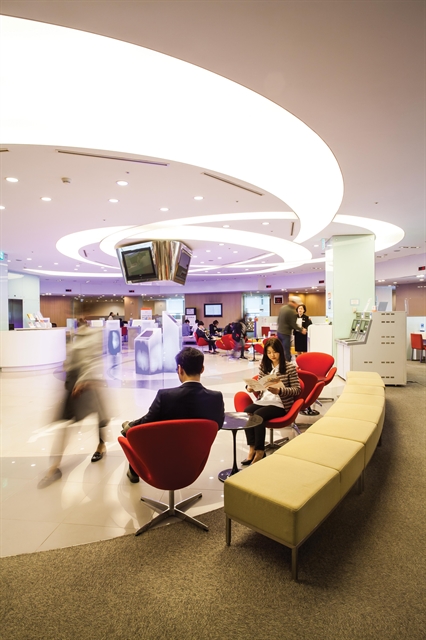 2020 wrapped up with many difficulties and challenges because of the impacts of the Covid-19 pandemic. However, Hanwha Life Vietnam still maintains stable business and sustainable growth. By the end of 2020, the company' total premium revenue reached nearly VNĐ3,400 billion, an increase of 18% over the last year and expects profits of over VNĐ300 billion. This is the first time Hanwha Life gain two year's consecutive profits.
How do you evaluate the potential of the insurance market? What are your company's vision and strategies for 2021?
The Vietnamese life insurance industry has enjoyed a relatively high level of growth for the last 20 years. We still see huge growth potential in this market going forward. But we need to consider that this is the time for us to start balancing quality and quantity.
Customers' awareness of financial products continues to improve and young customers like millennials expect to work with companies that offer them simpler and easier-to-understand products in a more efficient way. Given this changing environment, we need to be well prepared for delivering our product and services faster and differently than ever. We need to change the way we think, work and communicate with customers more effectively.
Hanwha Life Vietnam has already established initiatives boards as well as a board of non-executive young members. The purpose of the establishment of these boards is to help come up with innovative solutions for sales, branding, digitisation, and products and advise, propose to and assist the management with ideas and initiatives from a different perspective.
From these initiatives, Hanwha Life Vietnam is able to carry outpractical activities towards realising the goal of bringing comprehensive life solutions to customers.
How do you plan to achieve the goal of bringing comprehensive life solutions to customers?
To achieve the goal, Hanwha Life Vietnam is accelerating the development of digital platforms and making its sales force more efficient. Most prominent is the mobile application for the sales force under development. This is a tool to help online recruit, manage, learning as well as a lot of e-utilities to enable automated sales activities and provide services to customers in a more professional and effective manner.
The company also focuses on research and development of suitable digital products on the basis of simplicity, affordability and customisation. Simple products will also be developed on the e-commerce platform to approach customers easier and faster.
We not only research and develop products on online platforms, butalso focus on enhancing the customer experience and optimising business operations. Accordingly, the company is building applications for customers on a mobile platform with many benefits for customers such as online policy management (e-policy), underwriting and automatic insurance issuance (auto underwriting) and online payment (e-payment). The application not only brings contents and services to life insurance, but also offers lifestyle contents and other benefits to customers. This is a place to connect customers with thousands of diverse lifestyle services and partners such as dining, shopping, healthcare, etc. to help them have more experiences in the Hanwha Life digital eco-system.
Hanwha Life Vietnam is also among the life insurers with the widest payment modes in the market including banks, e-wallets (MoMo, Payoo and VNpay), e-payment portals, and direct collection points.
Currently we are continuing to explore and pursue opportunities to collaborate with a variety of partners in many different fields, such as banking, fintech, digital players, etc... to build a 'life' platform, helping Hanwha Life get closer to its customers. At the same time we are also undertaking a number of branding activities to raise awareness ofHanwha and life insurance.
What do you expect will happen in the Vietnamese insurance industry in the next few years? How do you plan to lead the market?
The first time I visited Việt Nam was in 2011. Nearly 10 years later now the shape of the industry is different. The industry league table has changed and we have had many new players coming into this market. We think in the coming years the insurance market in Việt Nam will see further change.
In terms of product diversity, we will need to be well prepared for delivering various products faster than ever. Customers' awareness of products continues to improve and young customers like millennials want to work with companies that offer them simpler and easier-to-understand products efficiently.
In terms of distribution channels, bancassurance, general agency and full-time agency will be located on a solid position, but we will see disruptive channels with digital expertise and technology in the coming years. Corporate agencies will also play a meaningful role.
To win the market, we firstly need to focus on our basics like growing a solid sales force and leading our customers the right way through consistent service quality and integrity. Secondly, we need to work fast and need to be more agile in terms of delivering our products, expanding our sales channels, and communicating with various stakeholders like outside partners and customers.
Life insurance is one of the most conservative industries in the financial field, and we have been a bit late in terms of adopting new technologies and changing our business models compared to banks and securities companies. But in the digital age we have already entered, life insurance companies should be much faster than other financial services companies to survive and meet customer needs.
Given that perspective, we will change our mindset first, get closer to our customers through branding activities and continue to pursue collaborations with a variety of stakeholders in various industries such as fintech, banking, academy, digital players, and lifestyle services.